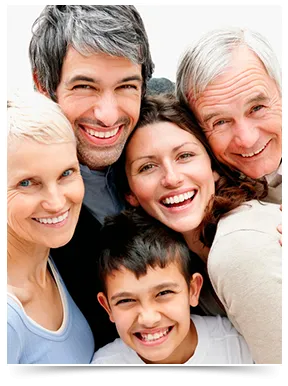 The Siddiqui Orthodontics Philosophy
Dr. Mamnoon Siddiqui and our orthodontic team believe in treating each patient the way we would treat a member of our family: gently and professionally, with respect for their individual situation.
We also believe in getting to know each patient on a personal level, and developing strong relationships with them. You will never be just another number on a chart to us; instead, we'll remember your name and your interests. We're genuinely concerned about you as an individual, and would love to learn about your life.
Our Office Environment
Our three orthodontic offices provide a fun, welcoming environment in which to receive care. The minute you arrive you'll be warmly greeted, by name, by our team members at the front desk. You'll hear a lot of laughter here, from the other patients and from our staff, as jokes and stories are shared. You'll be surrounded by many wonderful smiles, too. Our team loves spending time with our patients, and our patients tell us they feel the same about coming to see us.
Our clinic area is equipped with state-of-the-art technology, which ensures the most accurate, comfortable diagnostics and treatment process for you. We also use current, proven treatment options that will create your new smile in a timely, affordable, and comfortable manner. In short, you'll be sharing your beautiful new smile sooner than you think!
Orthodontics for All Ages
Many people are under the impression that orthodontic treatment is only suitable for children and teens. Nothing could be further from the truth. In fact, you likely have friends and coworkers who are quietly straightening their teeth, but they're using modern treatments that are not visible.
Siddiqui Orthodontics offers both clear braces and clear aligners, which means our patients can move through treatment without anyone noticing. What people will notice, though, is that you're smiling more often and with greater confidence.
Our Commitment to Customer Care
We want you to know we're here for you, whatever you need. Our team promises to always:
Offer ethical treatment and care
Encourage your participation in your treatment
Provide updates on the progress of your new smile
Actively listen to your concerns and immediately resolve any issues
Schedule a Complimentary Consultation
Siddiqui Orthodontics offers complimentary consultations at our offices in Dearborn, Canton, and Novi, MI. Please call to schedule one today.
We look forward to meeting you, and starting you on the path to a healthy and beautiful smile you'll share with confidence!